I need your help with a little mystery...

There are these paintings I am collecting that grannies used to have when I was little, they are probably from the Sixties. I always thought the painter was called "Idylle" but I can't find anything about him/her. I think he/she might be called "Jolylle" as the signature could say that and I did find some links to ebay auctions for "Wide eyed child paintings" By Jolylle but all the links are dead and I can't find anything at all about this person.

What do you think it says?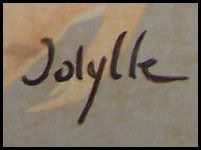 Here are the paintings I have collected: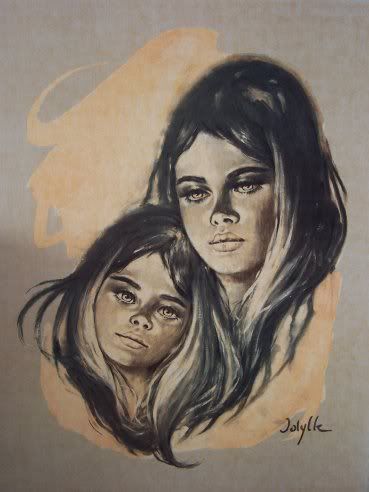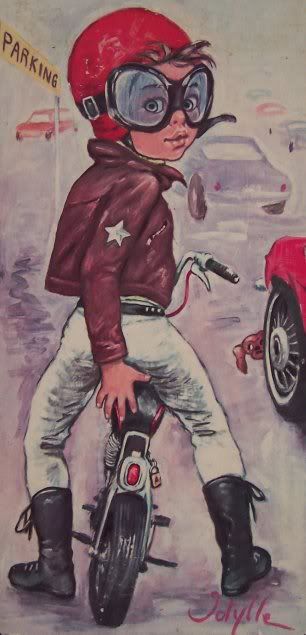 Not to be mistaken with Keane: